We are committed to satisfying each of our customers under the appreciation of the "Made in Japan" logo in our pursuit of growing the Tanseido name and brand identity. Your continued patronage is much appreciated by everybody associated with the Tanseido name.
Product code engraving
about product code engraving, Please select Block Type Text Style.
Pine or Tree Squirrel bristles.
Softness rate 8/10 ★★★★★★★★☆☆
Pine Squirrel hair is softer than Tree Squirrel hair.
Spec & Size Information
| | |
| --- | --- |
| Toe Type | Round & Flat shape |
| Bristles Material | Tree Squirrel |
| Handle | wood (made in Hiroshima) |
| Color | Black,Red,Blue |
| Made In | Kumano Hiroshima Japan |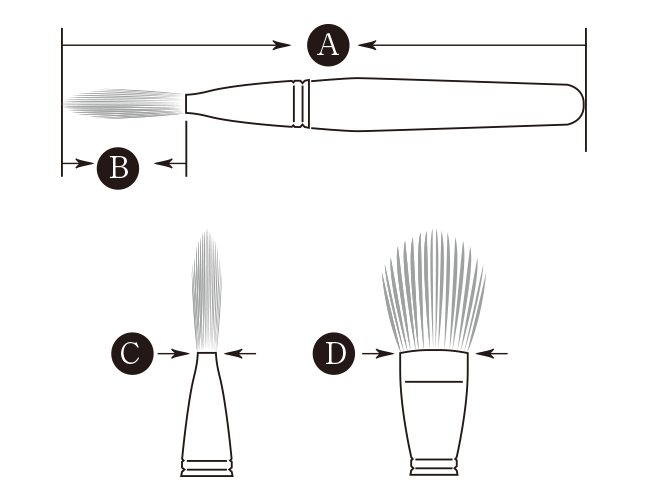 | | |
| --- | --- |
| A | about 12.5cm |
| B | about 1cm |
| C | about 11.2mm |
| D | about 4.2mm |
Eye Shadow Brush CQ 12S
Product Code: CQ 12S
Availability: 10000
Tanseido International Onlineshop